3DGence 3D printers were added to the product offered by the Polish-Swiss company BIBUS MENOS which manufactures components and solutions for industry. The companies have concluded a distribution agreement and will focus on the sale of advanced industrial 3D printers in Poland.
3D Enterprises implement 3D printing technology
The 3D printing technology is developing rapidly, and Polish business increasingly understands the benefits of its application. 3D technology users are increasingly perceiving the benefits of using industrial 3D printers that guarantee manufacturing repeatability and the capability to process advanced engineering plastics
This is perceived by manufacturers of advanced printers and companies tending to specialised industrial enterprises and focusing on cooperation in the distribution model.
Distribution of 3DGence printers is an opportunity to reach many customers who need an industrial machine but are not yet ready to invest in advanced technologies for laser melting of polymers or metals.

Tomasz Weis, BIBUS MENOS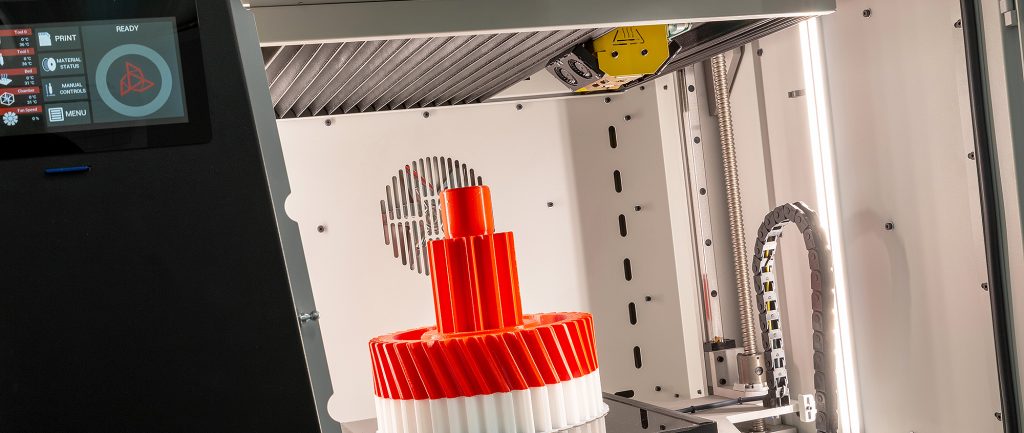 BIBUS MENOS – new 3D printers distributor in Poland
BIBUS MENOS tends to companies of a varied range of industries, manufacturing components and solutions, including in the field of pneumatics, power hydraulics or automation. The company also designs mechanical drives, steel structures and lifting equipment. One of the important parts of the company's business is a separate department of 3D printers.
As the approach to 3D printing changes, the way of selling devices also evolves. In this case selecting the right technology and analysing a specific application, material-related requirements and the number of prints made play an increasingly important role. 
Our cooperation is largely based on collaboration in education and making BIBUS MENOS customers aware of the need to use 3D printing in their industrial processes. Often, it also determines the directions of development of our products, because salesmen, by sharing their knowledge, consulting various cases, influence the R&D department, which refines appropriate solutions to provide equipment that meets most expectations. We assume that each technological step forward we make also supports our partner.


Karol Kula, Sales Manager, 3DGence
Industrial 3D printers added to BIBUS MENOS offer
Cooperation between 3DGence and BIBUS MENOS will be based mainly on the sale of 3DGence INDUSTRY F340, a 3D printer that is widely used in industry and is successfully utilised by many Polish companies, mainly in the automotive, aerospace, electrical engineering and household appliances industries.